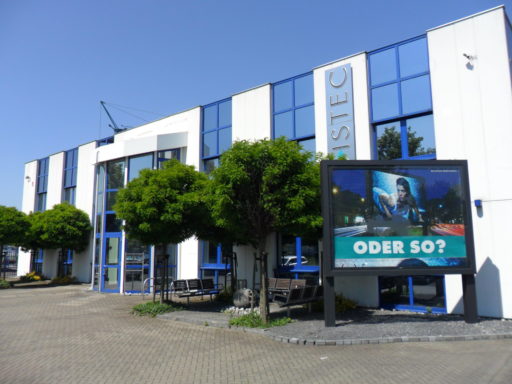 Distec joined Prismaflex International Group in 2010. Prismaflex is an international group with over 350 employees operating its 10 international subsidiaries.
Founded in France more than 30 years ago, Prismaflex International has become a market leader in the design and manufacture of traditional and digital advertising supports and wide format digital printing solutions.
Innovation, commitment and a real sense of responsibility best describe the mindset of the company that anticipated the digital revolution for the outdoor advertising market.
As the designer, manufacturer and expert in the integration of LED screens in innovative displays the Group has become a preferred partner for professionals of the advertising world.
Prismaflex maintains full control of every aspect of the production process as it has its own LED module production units, in Shenzhen, China, and in Boulder, Colorado, USA.
As part of this International Group, Distec makes the most of it ensuring our clients the consistency and quality of the products designed exclusively for the OOH advertising market. We also offer high-end and creative technical assistance and support for all new digital communication projects.